Inspire Digital Solutions for a Connected world, we are here to renovate your digital landscape and help you stay ahead in the current competitive market. Explore how our solutions can revolutionize your business.
Smooth Experiences Which Are Beautifully Designed
Experience the beauty of our professionally designed UI/UX solutions, customized to lift your digital presence and leave an impression on your audience.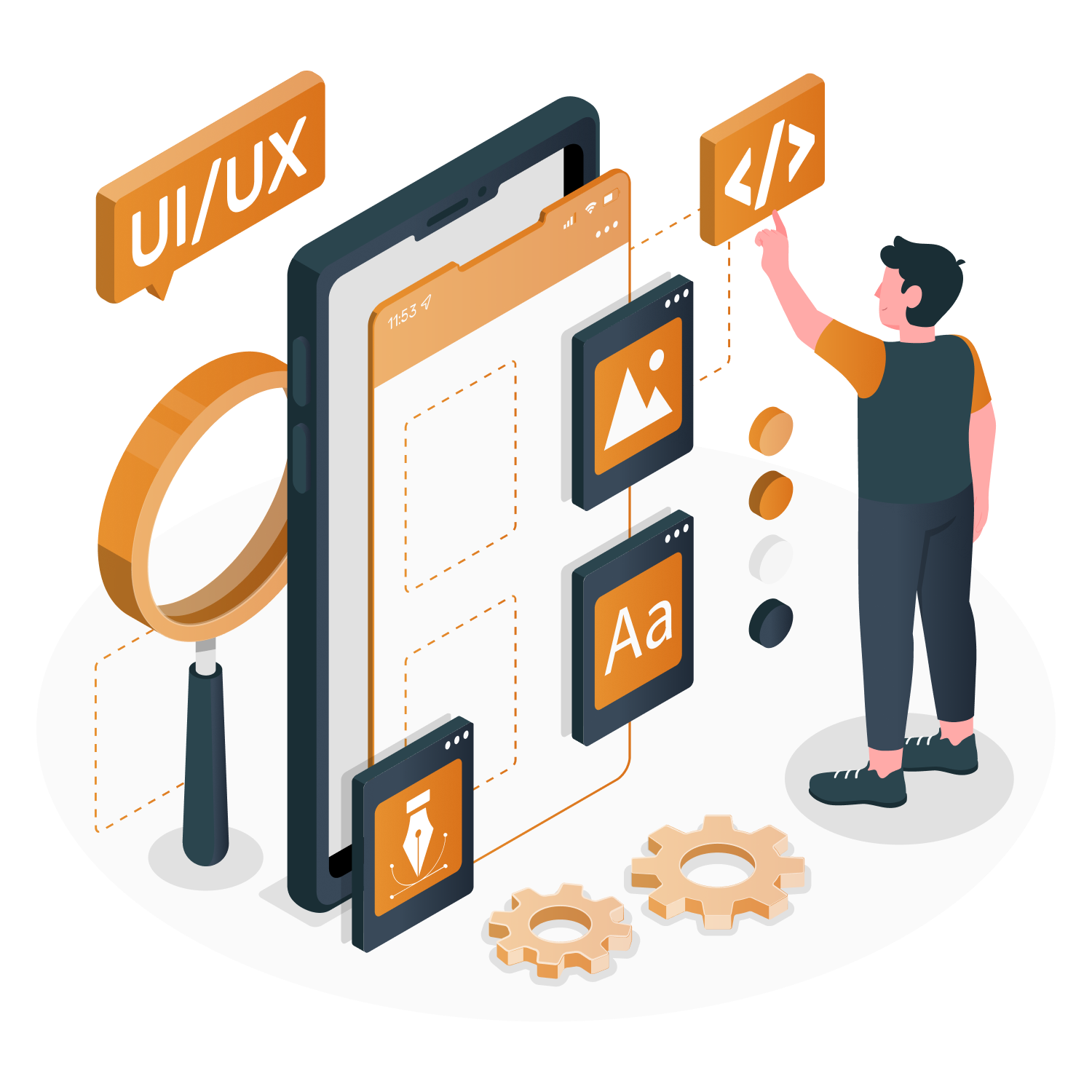 UI/UX design is the practice of making user interfaces and experiences which are innovative, engaging and visually appealing.
What does it Offer to Your Business?
A properly executed UI/UX design may have a significant impact on your business by raising conversion rates. You can streamline the customer journey by understanding user behavior and making a user-friendly interface. An eye-catching design with intuitive navigation and well-defined call-to-action components can make it easy for customers to engage with your products and services. An improved UI/UX can reduce barriers and create a smooth flow that encourages customers to take desired steps, eventually leading to improvement in your business.
The Roadmap to UI/UX Design Services

We identify the crucial role of market research in the course of UI/UX Design. Through extensive research and analysis, we assemble key information which shapes the basis of your UI/UX Design.

In this step, we consider factors like information architecture, visual aesthetics and user flow. Our designers make wireframes, mockups and interactive prototypes to picture the user interface in a realistic way.

The stage of wireframing in the UI/UX design procedure includes making visual blueprints which define the structure, design and functionality of the user interface without getting into various visual design components.

The prototyping phase in our UI/UX design process comprises of interactive and unique representations of the user interface that can help with direct exploration and testing of the design concepts.

During this stage, we make use of specific techniques to gather and assess relevant data. This consists of carrying out consumer research, using analytics tols and examining user behavior patterns.
Our expert front-end develops are efficient in a vast range of technologies like CSS, JavaScript and HTML. They work with our designers to translate the design vision to efficient and responsive code.

The UI design stage includes making a visibly consistent and appealing interface which represents your brand identity. In the UX design stage, we focus on catering to the needs of your target customers.

Our designers give priority to designing mobile screens first, safeguarding that the user interface is best for smaller screens. Mobile-first design delivers interfaces that offer a smooth and pleasing experience to mobile users.
The testing process is made to recognize and attend anu problems or shortcomings that may occur in the user interface, enabling us to provide a smooth and polished user experience
Is UI/UX Design a Consumer Centric Approach?
Businesses are able to profit from increased customer retention by giving priority to user satisfaction through UI/UX design. Users are more likely to return, be attracted and become loyal consumers when they have a smooth and positive experience while interacting with a website. This, consequently, decreases costs that are associated with getting new customers because retaining existing consumers is usually more cost-friendly and financially efficient. Furthermore, customers which are satisfied often share positive experiences with others, leading to word-of-mouth transfers and the investment is UI/UX is ultimately paid off by raising customer loyalty and decreasing churn rates.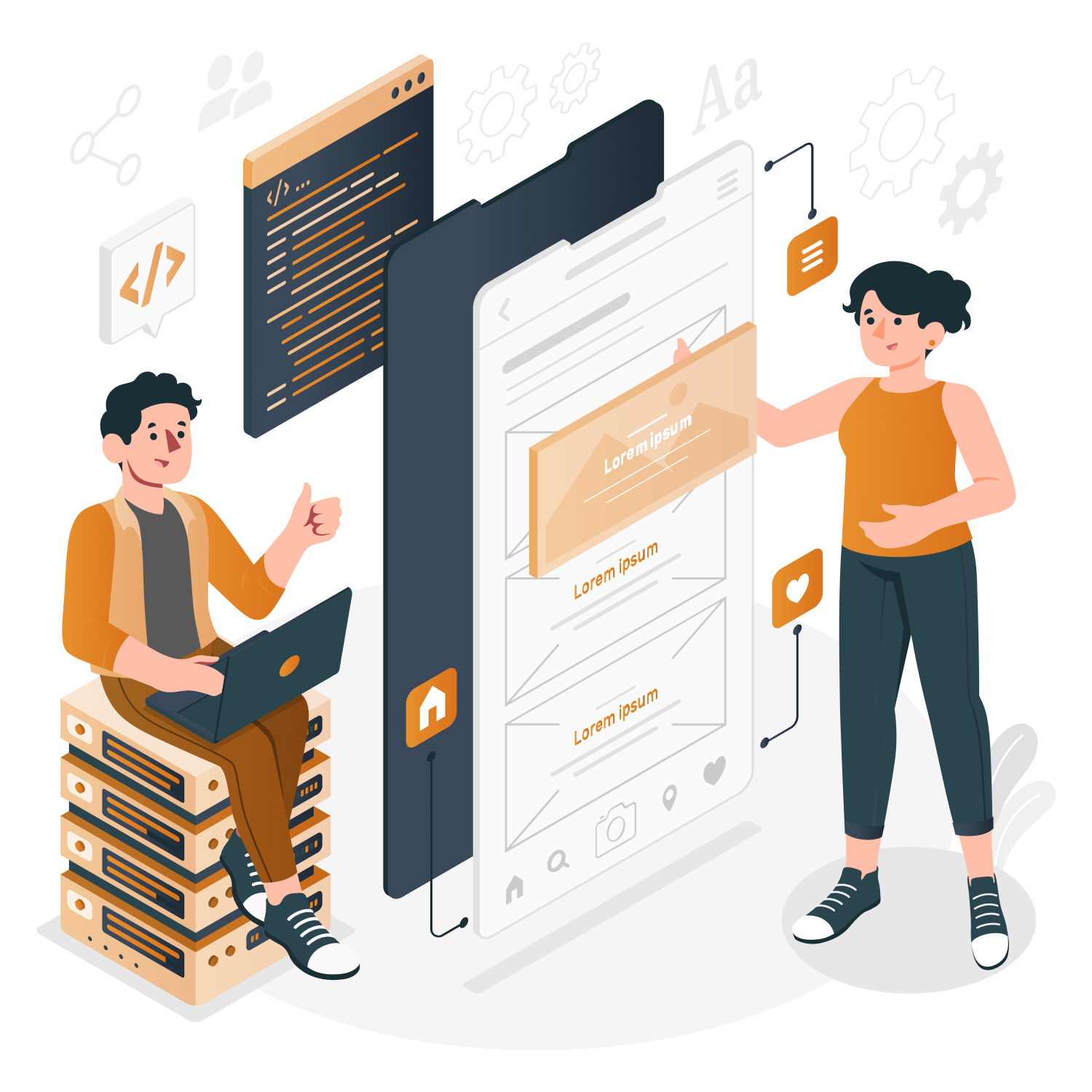 Advantages UI/UX Design Delivers to You

Raise Business Flexibility
The main focus is to design instinctive and user-friendly interfaces which lead to better consumer satisfaction. When consumers have a smooth and positive experience, they will be engaged and satisfied.

Cost Savings
This allows you to save costs in the long run. You can reduce the need for detailed re-designs and expensive fixes later by addressing usability issues in the early stages.

Increased Conversion Rates
A well-executed UI/UX design can propel higher conversion rates. You can assist users towards their desired actions by improving user flow, making navigation easier and strategically placing call-to-action components.

Competitive Edge
UI/UX can give you a competitive advantage in the market. It distinguishes your business from others, attracts customers and forms a positive image which will set you aside from other competitors.

Better Brand Perception
A visually refined and consistent UI/UX design elevates your brand perception. It makes a professional and credible image or reputation that helps to build trust and differentiate your business from competitors.

User-Centered Design
This design puts focus on allowing you to understand consumer demands and needs. By conducting research upon consumers and consumer testing, you can customize your product according to user needs and expectations.