What Does SMM Put Forward?
Social media marketing means using social media platforms to link with your target audience, increase brand awareness and push business growth. We concentrate on making impactful social media campaigns that resonate with the audience and produce considerable results.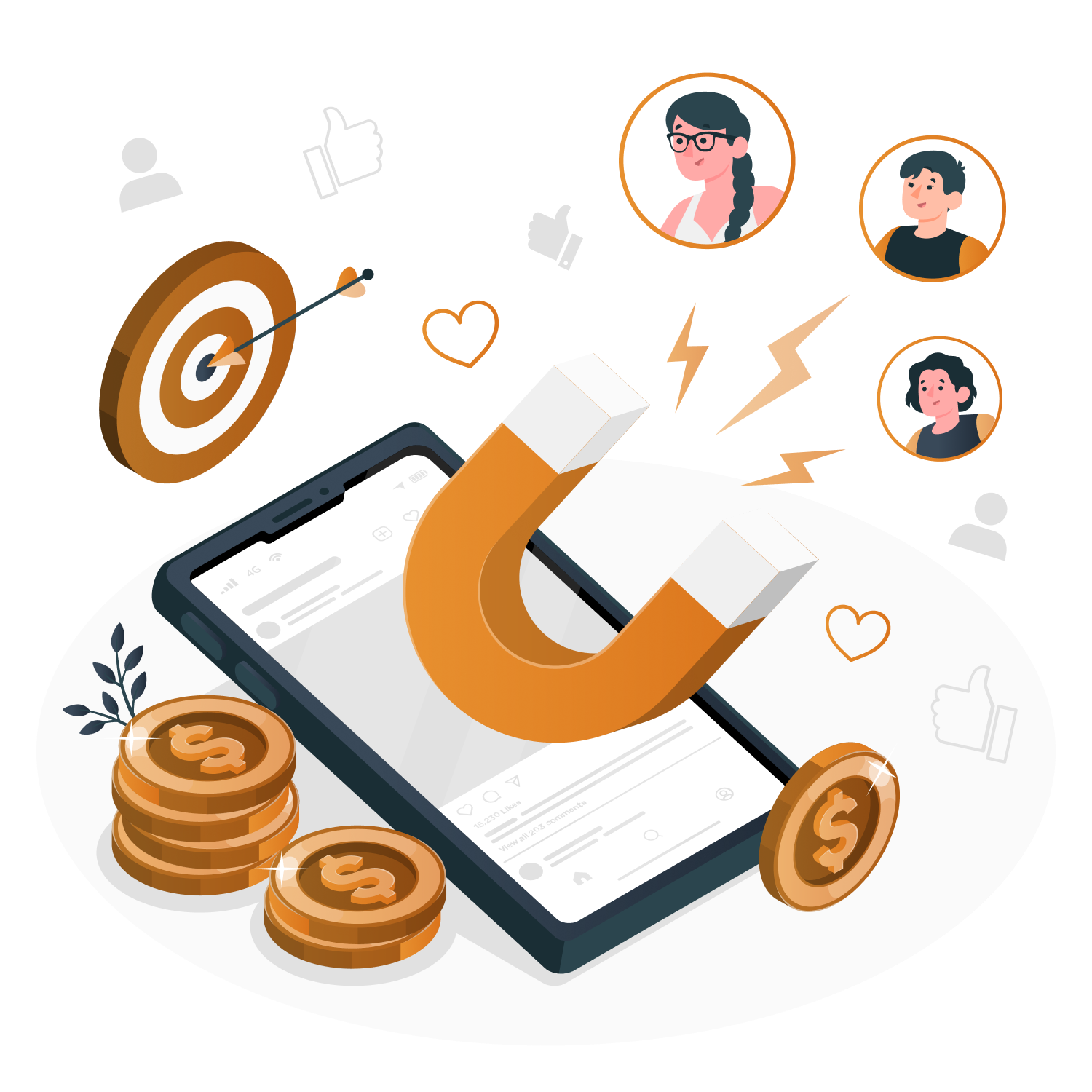 Is It an Intelligent Approach?
Without any doubt, in today's digital era, Social Media Marketing stands as an intelligent and savvy approach to promote businesses, connect with target audiences, and drive results. This strategic approach will be used, including innovative targeting techniques and appealing content, will make sure that your business stands out in the busy digital landscape.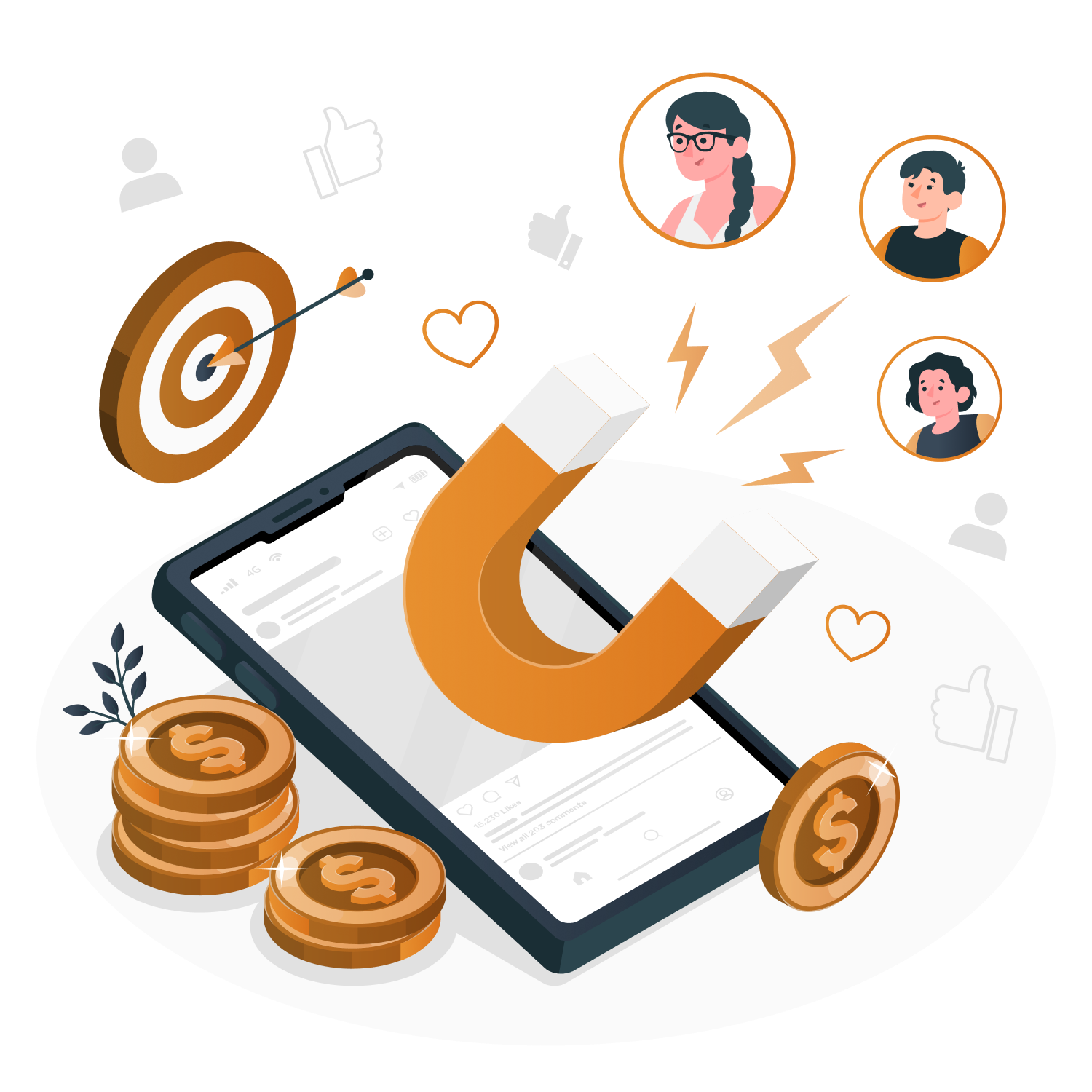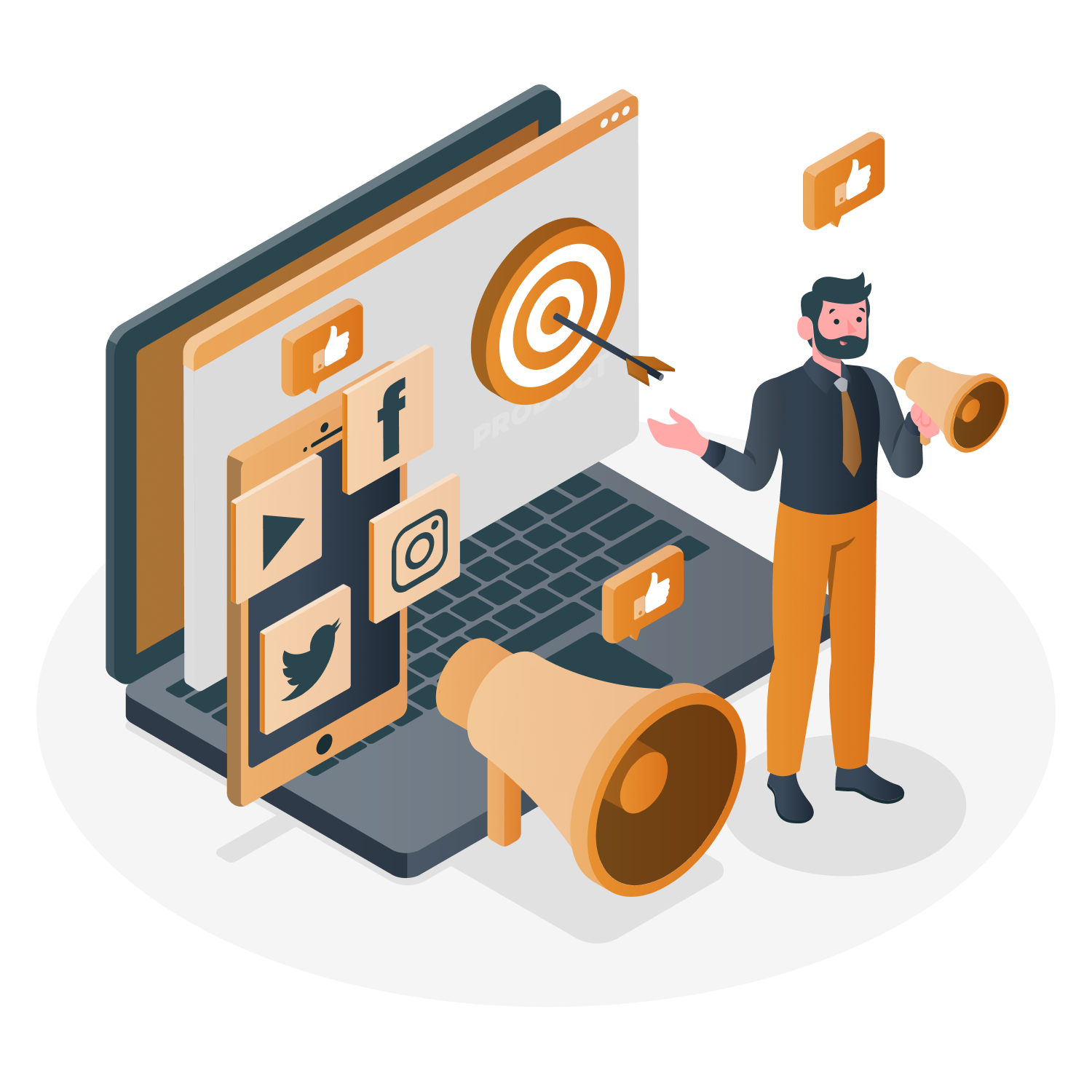 Why is SMM Necessary to Drive Better Results for Your Brand?
In the present digital scenery, social media has become an essential part of people's lives, with millions of clients actively engaging on numerous platforms. Social media marketing is necessary for your brand as it brings forth better results. It allows you to connect directly with your target audience, engaging them in significant conversations and forming stronger relationships. SMM also enables you to expand your business's reach and increasing awareness among a broader audience. Furthermore, it offers useful visions into customer preferences and psychographics, encouraging you to polish your marketing strategies.
Channels Which Can Propel Your Business
YouTube Marketing
Our group focuses on making captivating video content which resonates with the audience, increases brand awareness and brings engagement. We make sure that your videos reach the right audience, bringing website traffic and generating useful leads.
Instagram Marketing
Our group focuses on making captivating video content which resonates with the audience, increases brand awareness and brings engagement. We make sure that your videos reach the right audience, bringing website traffic and generating useful leads.
LinkedIn Marketing
LinkedIn is an influential means for businesses to connect with professionals. We specify in LinkedIn marketing strategies which lift your brand's presence on the world's biggest professional platform by creating persuasive content which displays your expertise.
Snapchat Marketing
Snapchat provides a unique marketing approach to target a younger audience. We concentrate on snapchat marketing strategies which attract users and create brand awareness. Our team makes convincing content which coincides with the platform's ephemeral nature.
TikTok Marketing
TikTok is an active and rapidly developing strategy which can help businesses to connect with a distinct and highly engaged audience. Our strategies grab attention, stimulate creativity, and drive brand recognition, creating viral-worthy and fascinating content.
Facebook Marketing
Our expertise is in utilizing the potential of Facebook marketing to provide remarkable results. With an in-depth understanding of Facebook's advertising abilities, advanced targeting options, we make strategic Facebook campaigns provide solid business outcomes.
Our Social Media Marketing Strategy
Competitor Research
Research on target audience their demographics and psychographics which helps you customize content effectively according to your customers. Similarly, assessing competitor's social media presence gives you knowledge about their strategies which enables you to stay ahead of competition.
Set Objectives
Setting clear and well-defined objectives is an essential part of forming an effective social media strategy. Businesses can align their social media efforts with stronger marketing objectives and measure their success by defining certain goals.
Content Strategy
A content strategy defines the type of content to make, the target audience and the kind of platforms used. It includes detailed research, planning and consistent execution to provide valuable and engaging content.
Social Media Campaigns
Social Media campaigns allow you to start conversations, produce buzz and bring a sense of community around your brand. Through numerous platforms, you can make gripping content and eventually contribute to growth of your business.
Paid Advertising
It is important to use social media advertising platforms to target certain preferences, behaviors and interests. It is also crucial to run targeted ads to boost brand awareness, bring website traffic and generate leads.
Audience Engagement
Actively and dynamically engage with your users by replying to comments, messages and mentions. Encourage conversations, ask questions and motivate user-generated content to make a sense of community and form stronger relationships.
Advantages of Social MEDIA MARKETING
Increased Brand Awareness
SMM provides a widespread reach, letting you to increase your business's prominence and connect with a broader audience. By engaging with users, you can create brand recognition and increase awareness.

Improved Customer Insights
SMM gives useful data and visions about your audience's likes and dislikes, behaviors, attitudes and feedback. By assessing this information, you can get an in-depth understanding of our customers and improve marketing strategies.

Increased Website Traffic
Social media acts as a pushing force for website traffic. By strategically sharing content and promotions, you can draw users to your website, raising the potential for lead generation and conversions.

In comparison to traditional channels, SMM provides an affordable and cost-effective approach. You can enhance your ad spend and marketing efforts with accurate targeting and budget control.

social media provides a path for stable communication with your audience, helping you to form trust and loyalty by giving exceptional customer service, responding to inquiries, and displaying your brand's personality.

Social media platforms offer advanced targeting options that allow businesses to reach their specific target audience. This targeted approach increases the chances of reaching the right people and generating higher conversion rates.