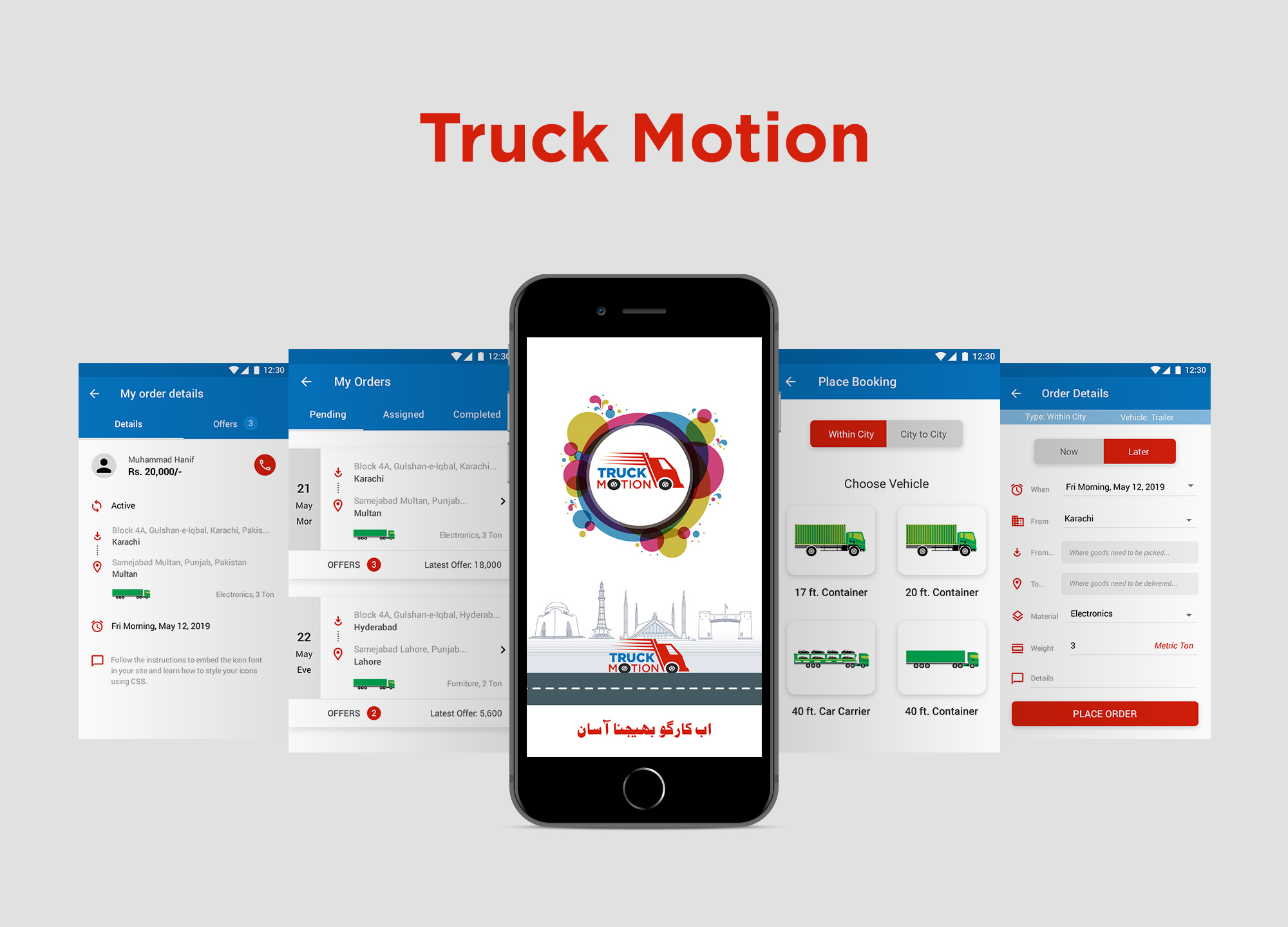 Challenge
Making of Pakistan's first cargo logistics company 'Truck motion' was not easy.A service for all individuals ( general public), businesses of all sizes, small scale to large scale industries, importers and exporters, farmers,
wholesalers, and retailers required hard work and good UI/UX design and prototyping.Our client wanted a secure payment method that's
save for their customers too.
Solution
 Absoluit is proud to present online, app-based booking service that is the only cargo logistics company. The app contains attractive designs with real-time location tracking.We made sure that payment gateways should be secure and real-time location tracking was a bonus for our client from us.