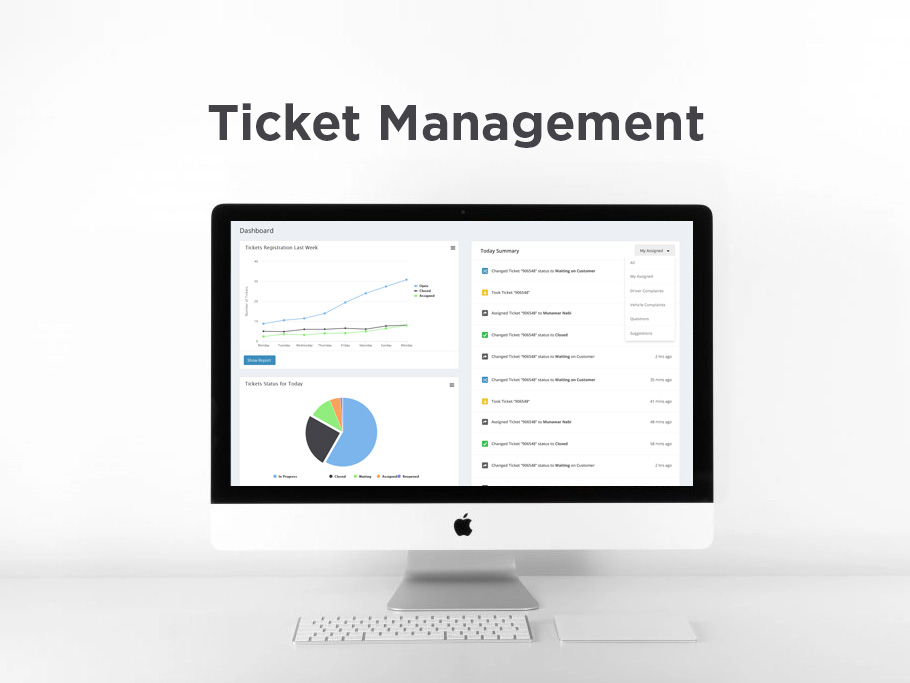 Challenge
Every company wants a complaint management system, so our client wanted a ticket management system that can manage the process of handling, managing, reporting and responding to customer grievances. They wanted different sources for customers with an integration of support ticket which should include all vital information for the account
involved and the issue encountered.
Solution
This process requires a streamlined approach and constant monitoring to ensure faster resolutions. The ticket management system is commonly used in an organization's customer support call center to create, update, and resolve reported customer issues, or even issues reported by that organization's other employees.
Sources of customers for ticket generation
Customer can generate a ticket through different sources
1. Email
2. ChatBot
3. Less than 3 ratings on the app give the customer a feedback option where they can write the reason behind the rating.
.