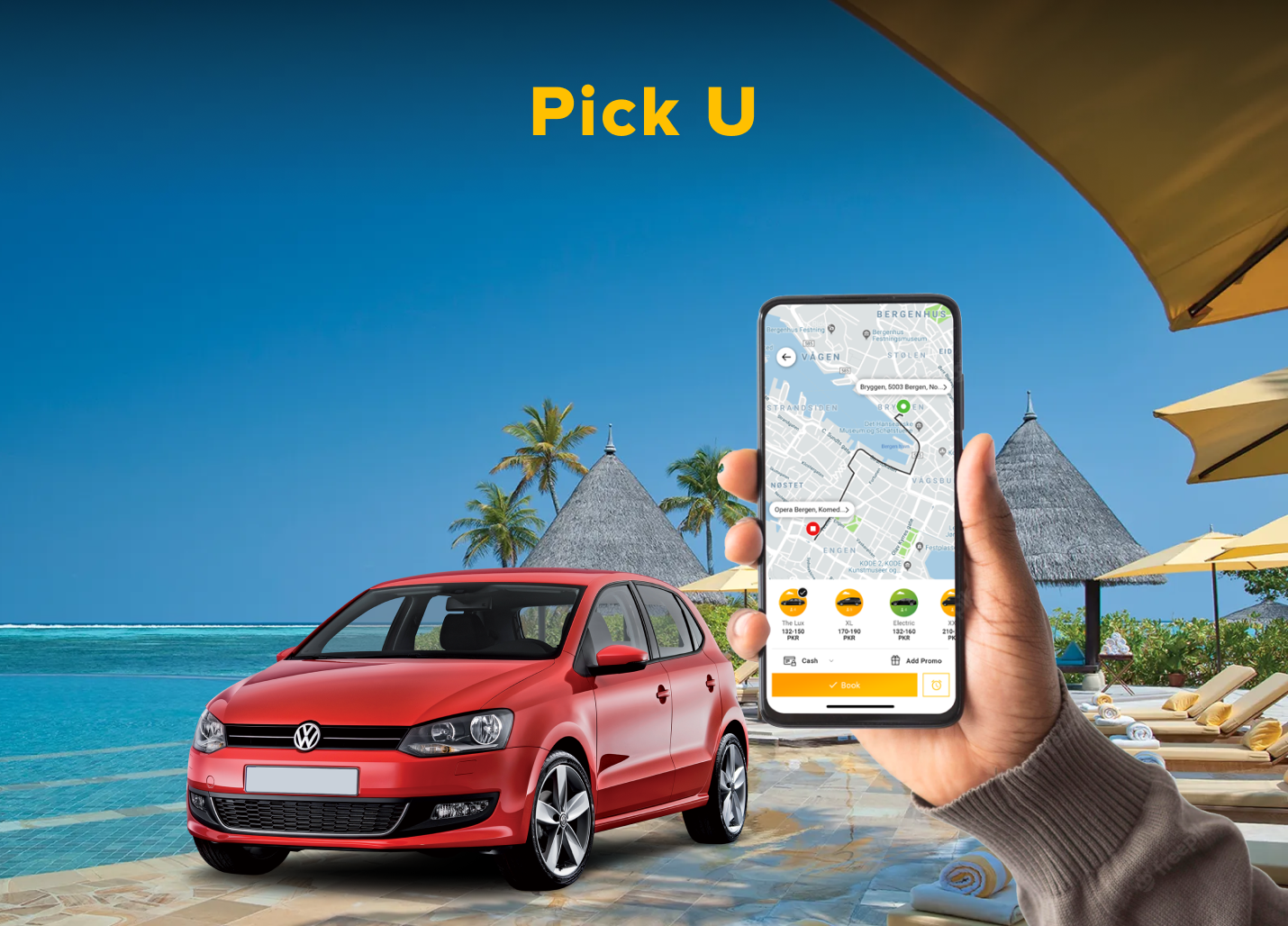 Challenge
Our client 'Pick U' wanted to start up his own ride hailing business in Maldives with zone booking features. He wanted to have a different fare for different car type i.e Bike, Car, Van. 
Solution
Cabsoluit made sure that our client don't have to delay the launch
date and he gets all his desired requirements on the comitted time.
The key features we added for pick U are
1. Different prices for different car types
2. Different prices for different zones.
3. New icons for bike, car, van.